Sweet Potatoes with Brandy and Raisins
Hi Mom, welcome to our recipe website. Our recipe this time is Sweet Potatoes with Brandy and Raisins, hopefully our recipe can inspire cuisine for your family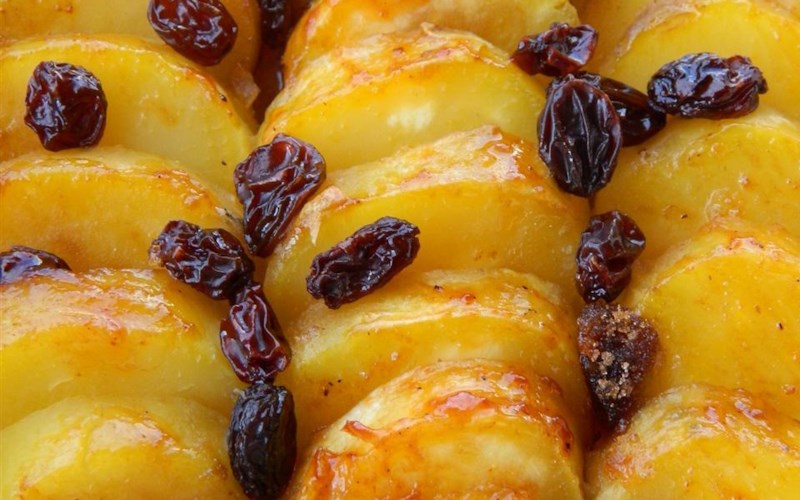 Preparation
15m
Cook Time
1h
Ready In
3h 45m
Servings
6
Calories
399
Ingredients
1/4 cup brandy
1/2 cup raisins
2 tablespoons softened butter
4 (1 pound) sweet potatoes
1/4 cup packed brown sugar
Steps
1Pour brandy over raisins in a small bowl, cover, and allow to stand for 2 hours.
2Preheat oven to 350 degrees F (175 degrees C). Butter a 2-quart baking dish with the softened butter.
3Place sweet potatoes on a baking sheet, and bake in preheated oven until tender, about 30 minutes. Remove and allow to cool until cool enough to handle, then peel the potatoes and slice them 1/2 inch thick. Arrange the potato slices in the prepared baking dish, and sprinkle with sugar and brandy-soaked raisins.
4Return the sweet potatoes to the oven, and bake 30 to 40 minutes until hot and bubbly.
Similar Recipes Sweet Potatoes with Brandy and Raisins