Smoky Chipotle Mac and Cheese
Hi Mom, welcome to our recipe website. Our recipe this time is Smoky Chipotle Mac and Cheese, hopefully our recipe can inspire cuisine for your family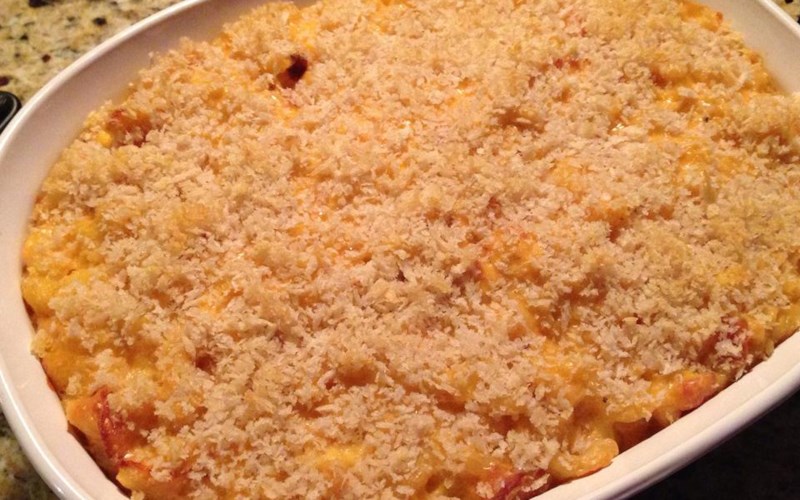 Preparation
10m
Cook Time
35m
Ready In
45m
Servings
6
Calories
758
Ingredients
1 (16 ounce) package elbow macaroni
1 (11 ounce) can condensed Cheddar cheese soup
1 (12 ounce) can evaporated milk
1 pound shredded Colby cheese
1 chipotle chile in adobo sauce, finely chopped
1/2 cup panko bread crumbs
1 tablespoon olive oil
Steps
1Preheat oven to 350 degrees F (175 degrees C). Grease a 2-quart casserole dish.
2Bring a large pot of lightly salted water to a boil. Cook elbow macaroni in the boiling water, stirring occasionally until cooked through but firm to the bite, 8 minutes. Drain.
3Stir soup, evaporated milk, Colby cheese, and chipotle chile into the cooked pasta until well combined. Spoon mixture into the prepared casserole dish.
4Stir together panko bread crumbs and olive oil in a small bowl. Sprinkle bread crumb mixture over the top of casserole.
5Bake in the preheated oven until the top is browned and the casserole is bubbling, 25 to 30 minutes.
Similar Recipes Smoky Chipotle Mac and Cheese