Shrimp Scampi Bake
Hi Mom, welcome to our recipe website. Our recipe this time is Shrimp Scampi Bake, hopefully our recipe can inspire cuisine for your family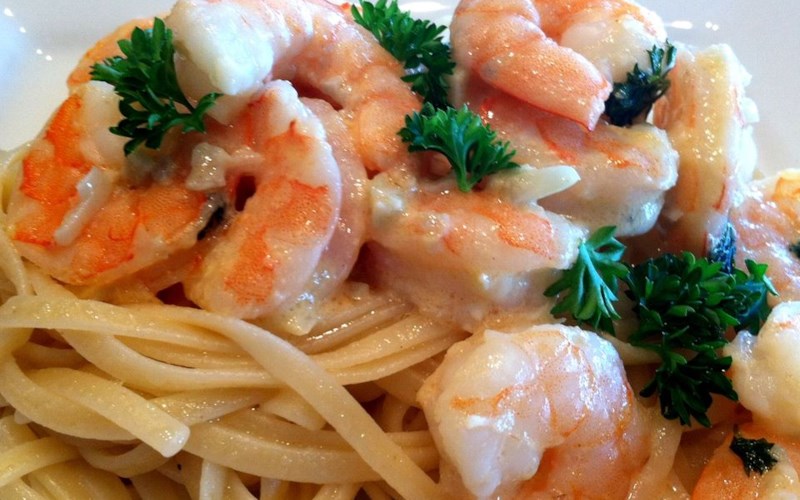 Preparation
30m
Cook Time
15m
Ready In
45m
Servings
6
Calories
420
Ingredients
1 cup butter
2 tablespoons prepared Dijon-style mustard
1 tablespoon fresh lemon juice
1 tablespoon chopped garlic
1 tablespoon chopped fresh parsley
2 pounds medium raw shrimp, shelled, deveined, with tails attached
Steps
1Preheat oven to 450 degrees F (230 degrees C).
2In a small saucepan over medium heat, combine the butter, mustard, lemon juice, garlic, and parsley. When the butter melts completely, remove from heat.
3Arrange shrimp in a shallow baking dish. Pour the butter mixture over the shrimp.
4Bake in preheated oven for 12 to 15 minutes or until the shrimp are pink and opaque.
Similar Recipes Shrimp Scampi Bake