Pork-n-Beans Cake
Hi Mom, welcome to our recipe website. Our recipe this time is Pork-n-Beans Cake, hopefully our recipe can inspire cuisine for your family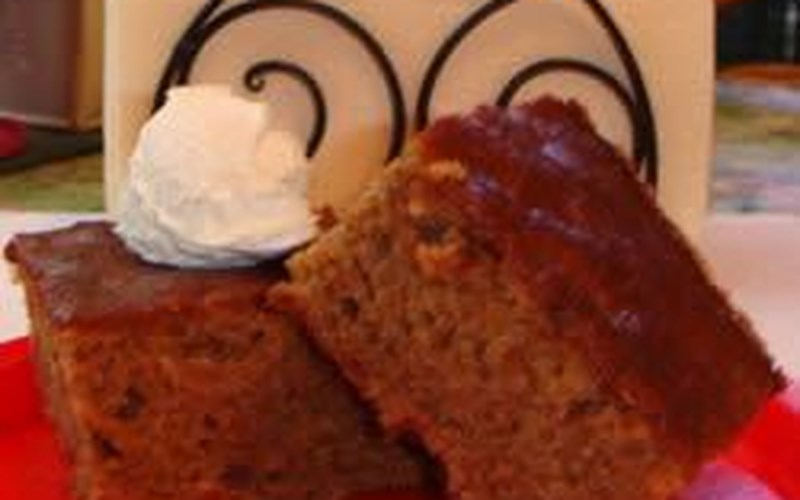 Preparation

Notice: Undefined index: preparation in /var/www/html/yummi/themes/endeus/recipe.php on line 25

Cook Time

Notice: Undefined index: cook in /var/www/html/yummi/themes/endeus/recipe.php on line 30

Ready In

Notice: Undefined index: ready_in in /var/www/html/yummi/themes/endeus/recipe.php on line 35

Servings
20
Calories
279
Ingredients
2 cups white sugar
1 cup vegetable oil
3 eggs
1 (15 ounce) can baked beans with pork
2 cups all-purpose flour
1 teaspoon ground cinnamon
1/2 teaspoon baking powder
1/2 teaspoon baking soda
1 cup raisins (optional)
1 teaspoon vanilla extract
Steps
1Preheat oven to 325 degrees F (165 degrees C). Grease and flour five 16 ounce cans OR two 8 x 4 inch loaf pans.
2In a large bowl, mix sugar, oil, eggs, and beans until smooth.
3In a separate bowl combine flour, cinnamon, baking powder, and soda. Add to bean mixture, stirring just until combined. Stir in raisins and vanilla. Fill cans 2/3 full with batter, or divide batter into prepared loaf pans.
4Place cans or pans on a baking sheet. Bake for 45 to 50 minutes, or until a tester inserted in the center of the cake comes out clean. Cool completely on wire racks before removing bread from cans or pans.
Similar Recipes Pork-n-Beans Cake