Philly Cheesesteak Sandwich with Garlic Mayo
Hi Mom, welcome to our recipe website. Our recipe this time is Philly Cheesesteak Sandwich with Garlic Mayo, hopefully our recipe can inspire cuisine for your family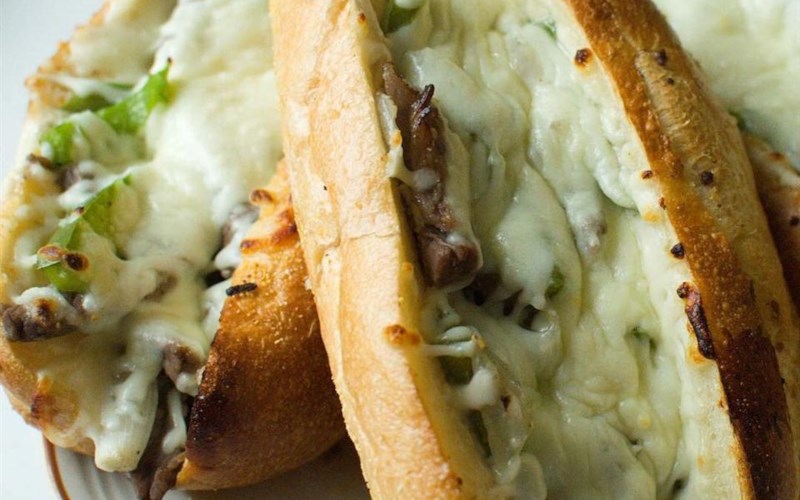 Preparation
10m
Cook Time
20m
Ready In
30m
Servings
4
Calories
935
Ingredients
1 cup mayonnaise
2 cloves garlic, minced
1 tablespoon olive oil
1 pound beef round steak, cut into thin strips
2 green bell peppers, cut into 1/4 inch strips
2 onions, sliced into rings
salt and pepper to taste
4 hoagie rolls, split lengthwise and toasted
1 (8 ounce) package shredded mozzarella cheese
1 teaspoon dried oregano
Steps
1In a small bowl, combine mayonnaise and minced garlic. Cover, and refrigerate. Preheat oven to 500 degrees F (260 degrees C).
2Heat oil in a large skillet over medium heat. Saute beef until lightly browned. Stir in green pepper and onion, and season with salt and pepper. Saute until vegetables are tender, and remove from heat.
3Spread each bun generously with garlic mayonnaise. Divide beef mixture into the buns. Top with shredded cheese, and sprinkle with oregano. Place sandwiches on a baking pan.
4Heat sandwiches in preheated oven, until cheese is melted or slightly browned.
Similar Recipes Philly Cheesesteak Sandwich with Garlic Mayo