Mom's Buttermilk Pancakes
Hi Mom, welcome to our recipe website. Our recipe this time is Mom's Buttermilk Pancakes, hopefully our recipe can inspire cuisine for your family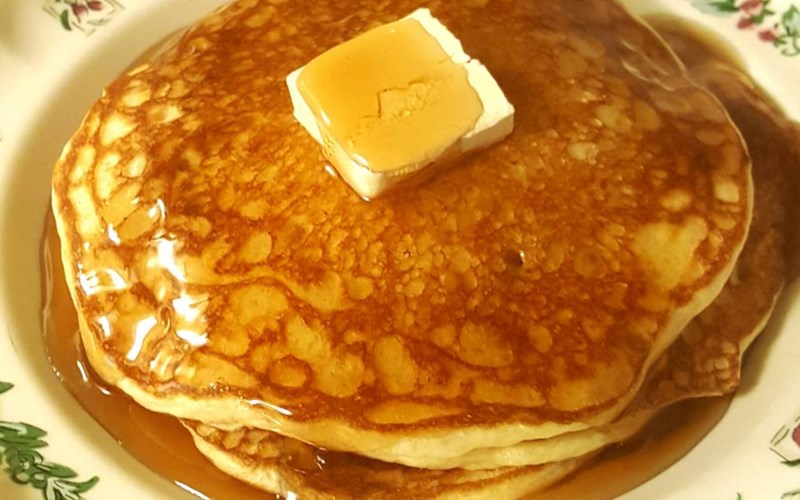 Preparation
15m
Cook Time
15m
Ready In
30m
Servings
4
Calories
210
Ingredients
1 cup flour
1 teaspoon salt
1 teaspoon baking soda
1 egg
1 1/8 cups buttermilk
2 tablespoons butter, melted
Steps
1Preheat and lightly grease a large skillet or electric griddle.
2Mix the flour, salt, and baking soda together in a bowl. Add the egg, buttermilk, and butter; stir together lightly, but keep it lumpy. The batter should look thick, spongy, and puffy.
3Drop 1/3 cup of the batter onto the cooking surface, spreading lightly with the bottom of the cup. Cook until lightly-browned on each side, 1 to 2 minutes per side.
Similar Recipes Mom's Buttermilk Pancakes