Mock Apple Pie
Hi Mom, welcome to our recipe website. Our recipe this time is Mock Apple Pie, hopefully our recipe can inspire cuisine for your family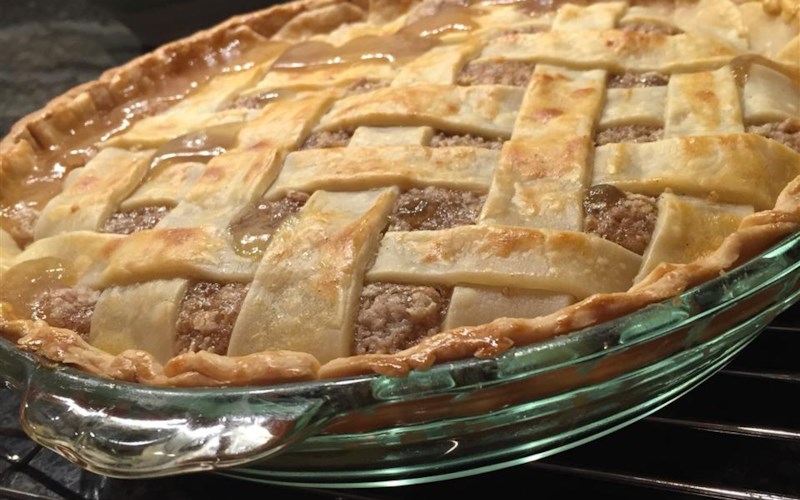 Preparation
15m
Cook Time
45m
Ready In
1h
Servings
8
Calories
440
Ingredients
2 cups water
1 cup white sugar
2 teaspoons cream of tartar
30 buttery round crackers
1/2 teaspoon ground cinnamon
1 tablespoon lemon juice
1 recipe pastry for a 9 inch single crust pie
1 cup crushed buttery round crackers
1/2 cup packed brown sugar
1/2 teaspoon ground cinnamon
1/3 cup butter, melted
Steps
1Preheat oven to 425 degrees F (220 degrees C).
2In a saucepan over medium high heat, combine the water, sugar and cream of tartar; bring to boil.
3Drop in whole crackers and boil for 5 minutes. Pour mixture into pie shell; sprinkle with cinnamon and lemon juice.
4Mix together the crushed crackers, brown sugar, cinnamon and butter; sprinkle over pie filling.
5Bake for 15 minutes and reduce heat to 375 degrees F (190 degrees C) and continue to bake for 15 to 20 minutes longer. Serve warm.
Similar Recipes Mock Apple Pie