Meatloaf Cupcakes
Hi Mom, welcome to our recipe website. Our recipe this time is Meatloaf Cupcakes, hopefully our recipe can inspire cuisine for your family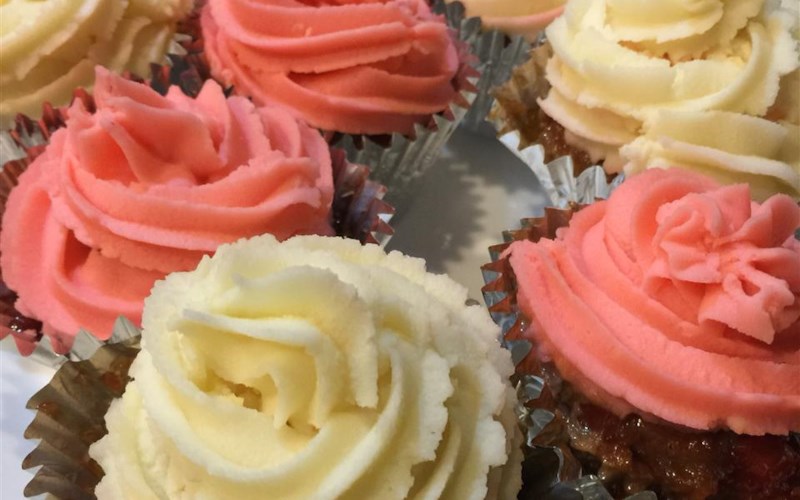 Preparation
20m
Cook Time
40m
Ready In
1h
Servings
6
Calories
489
Ingredients
1 pound ground beef
1 cup crushed saltine crackers
1/2 cup chopped onion
1/2 cup chopped green bell pepper
1/3 cup milk
1 egg
1 tablespoon Worcestershire sauce
2 cloves garlic, chopped
1 teaspoon ground black pepper
1 teaspoon seasoned salt
1/2 cup ketchup
1/2 cup brown sugar
4 cups mashed potatoes
1 cup shredded Cheddar cheese
Steps
1Preheat oven to 350 degrees F (175 degrees C).
2Mix ground beef, saltine crackers, onion, green bell pepper, milk, egg, Worcestershire sauce, garlic, black pepper, and seasoned salt together in a bowl.
3Stir ketchup and brown sugar together in a bowl. Spoon ketchup mixture into the bottom of each muffin cup of a 6-cup muffin tin.
4Fill muffin cups with beef mixture, leaving 1/2-inch space on the top.
5Bake in the preheated oven until no longer pink in the center, about 30 minutes. An instant-read thermometer inserted into the center should read at least 160 degrees F (70 degrees C). Drain fat from muffin cups.
6Top each 'cupcake' with mashed potatoes and Cheddar cheese.
7Continue baking until cheese is melted, about 10 minutes.
Similar Recipes Meatloaf Cupcakes