Marc's Race Day Dip
Hi Mom, welcome to our recipe website. Our recipe this time is Marc's Race Day Dip, hopefully our recipe can inspire cuisine for your family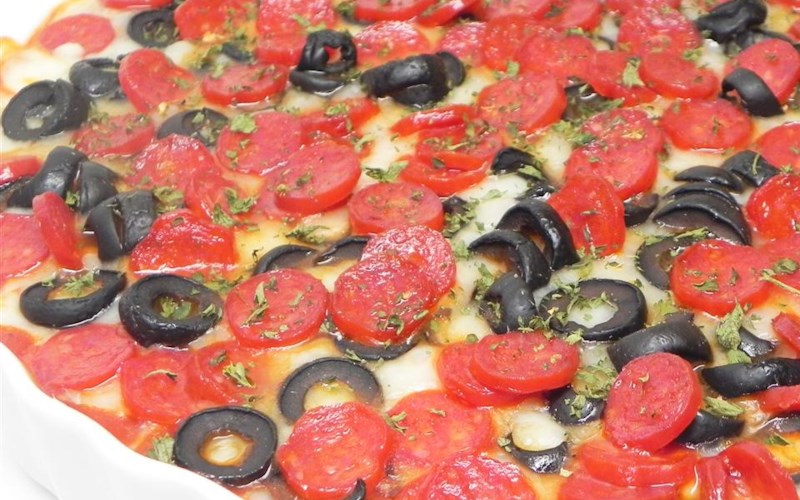 Preparation
10m
Cook Time
25m
Ready In
35m
Servings
8
Calories
428
Ingredients
1 (8 ounce) package cream cheese
1 (14 ounce) jar pizza sauce
2 cups shredded mozzarella cheese
1 (4 ounce) can diced green chile peppers, drained (optional)
1 (6 ounce) can sliced black olives, drained (optional)
1 jalapeno pepper, sliced (optional)
12 ounces chopped, sliced pepperoni
Steps
1Preheat the oven to 325 degrees F (165 degrees C).
2Spread the cream cheese in a layer in a 9 inch square baking dish. Spread a layer of pizza sauce over the cream cheese, followed by layers of shredded cheese, green chilies, black olives, jalapenos, and pepperoni.
3Bake for 25 minutes in the preheated oven, until heated throughout.
Similar Recipes Marc's Race Day Dip