Garlic Chicken
Hi Mom, welcome to our recipe website. Our recipe this time is Garlic Chicken, hopefully our recipe can inspire cuisine for your family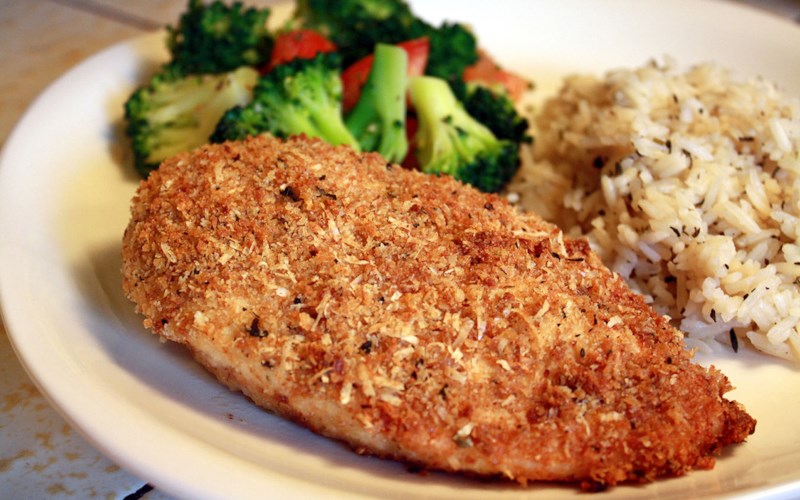 Preparation
20m
Cook Time
35m
Ready In
55m
Servings
4
Calories
300
Ingredients
1/4 cup olive oil
2 cloves garlic, crushed
1/4 cup Italian-seasoned bread crumbs
1/4 cup grated Parmesan cheese
4 skinless, boneless chicken breast halves
Steps
1Preheat oven to 425 degrees F (220 degrees C).
2Heat olive oil and garlic in a small saucepan over low heat until warmed, 1 to 2 minutes. Transfer garlic and oil to a shallow bowl.
3Combine bread crumbs and Parmesan cheese in a separate shallow bowl.
4Dip chicken breasts in the olive oil-garlic mixture using tongs; transfer to bread crumb mixture and turn to evenly coat. Transfer coated chicken to a shallow baking dish.
5Bake in the preheated oven until no longer pink and juices run clear, 30 to 35 minutes. An instant-read thermometer inserted into the center should read at least 165 degrees F (74 degrees C).
Similar Recipes Garlic Chicken