Dirt Cake I
Hi Mom, welcome to our recipe website. Our recipe this time is Dirt Cake I, hopefully our recipe can inspire cuisine for your family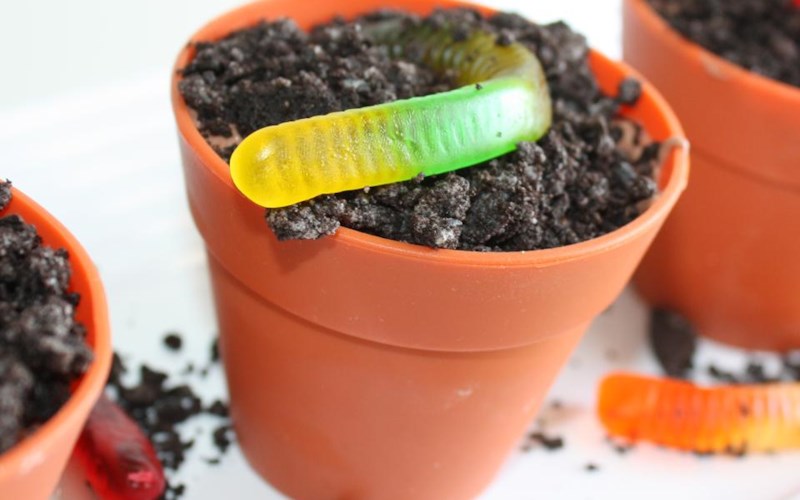 Preparation

Notice: Undefined index: preparation in /var/www/html/yummi/themes/endeus/recipe.php on line 25

Cook Time

Notice: Undefined index: cook in /var/www/html/yummi/themes/endeus/recipe.php on line 30

Ready In

Notice: Undefined index: ready_in in /var/www/html/yummi/themes/endeus/recipe.php on line 35

Servings
10
Calories
827
Ingredients
1/2 cup butter, softened
1 (8 ounce) package cream cheese, softened
1/2 cup confectioners' sugar
2 (3.5 ounce) packages instant vanilla pudding mix
3 1/2 cups milk
1 (12 ounce) container frozen whipped topping, thawed
32 ounces chocolate sandwich cookies with creme filling
Steps
1Chop cookies very fine in food processor. The white cream will disappear.
2Mix butter, cream cheese, and sugar in bowl.
3In a large bowl mix milk, pudding and whipped topping together.
4Combine pudding mixture and cream mixture together.
5Layer in flower pot, starting with cookies then cream mixture. Repeat layers.
6Chill until ready to serve.
7Add artificial flower and trowel. Enjoy!
Similar Recipes Dirt Cake I