Chocolate Refrigerator Cookies
Hi Mom, welcome to our recipe website. Our recipe this time is Chocolate Refrigerator Cookies, hopefully our recipe can inspire cuisine for your family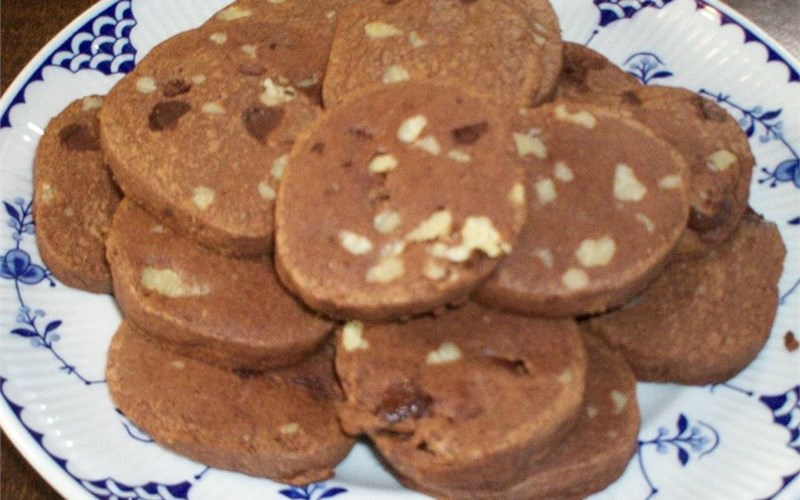 Preparation

Notice: Undefined index: preparation in /var/www/html/yummi/themes/endeus/recipe.php on line 25

Cook Time

Notice: Undefined index: cook in /var/www/html/yummi/themes/endeus/recipe.php on line 30

Ready In

Notice: Undefined index: ready_in in /var/www/html/yummi/themes/endeus/recipe.php on line 35

Servings
24
Calories
139
Ingredients
1/2 cup shortening
1 cup packed light brown sugar
1 egg
1 1/2 (1 ounce) squares unsweetened chocolate
1/2 teaspoon vanilla extract
2 cups all-purpose flour
1/2 teaspoon baking powder
1/4 teaspoon baking soda
1/4 teaspoon salt
3 tablespoons milk
1/2 cup chopped walnuts
Steps
1Thoroughly cream shortening and sugar; add egg and beat well. Melt chocolate over low heat. Add chocolate and vanilla to shortening mixture. Mix well.
2Sift dry ingredients; add to creamed mixture alternately with milk. Stir in nuts.
3Shape into rolls. Wrap in waxed paper; chill thoroughly or overnight.
4Preheat oven to 400 degrees F (200 degrees C).
5Using a sharp knife, cut 1/4 inch thick slices off the rolls and place about 2 inches apart on cookie sheets. Bake 8 to 10 minutes.
Similar Recipes Chocolate Refrigerator Cookies