Chicken With Mushrooms
Hi Mom, welcome to our recipe website. Our recipe this time is Chicken With Mushrooms, hopefully our recipe can inspire cuisine for your family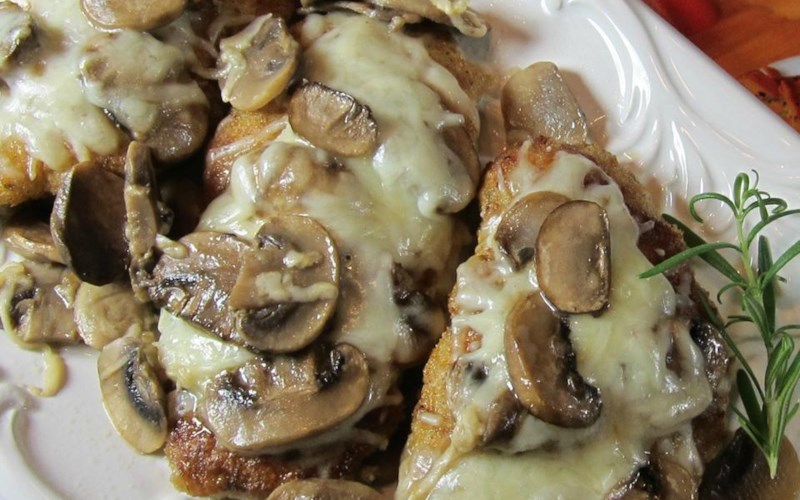 Preparation
15m
Cook Time
30m
Ready In
45m
Servings
4
Calories
454
Ingredients
3 cups sliced mushrooms
4 skinless, boneless chicken breast halves
2 eggs, beaten
1 cup seasoned bread crumbs
2 tablespoons butter
6 ounces mozzarella cheese, sliced
3/4 cup chicken broth
Steps
1Preheat oven to 350 degrees F (175 degrees C).
2Place half of the mushrooms in a 9x13 inch pan. Dip chicken into beaten eggs, then roll in bread crumbs.
3In skillet, melt butter over medium heat. Brown both sides of chicken in skillet. Place chicken on top of mushrooms, arrange remaining mushrooms on chicken, and top with mozzarella cheese. Add chicken broth to pan.
4Bake in preheated oven for 30 to 35 minutes, or until chicken is no longer pink and juices run clear.
Similar Recipes Chicken With Mushrooms