Catherine's Sirloin Tip Roast
Hi Mom, welcome to our recipe website. Our recipe this time is Catherine's Sirloin Tip Roast, hopefully our recipe can inspire cuisine for your family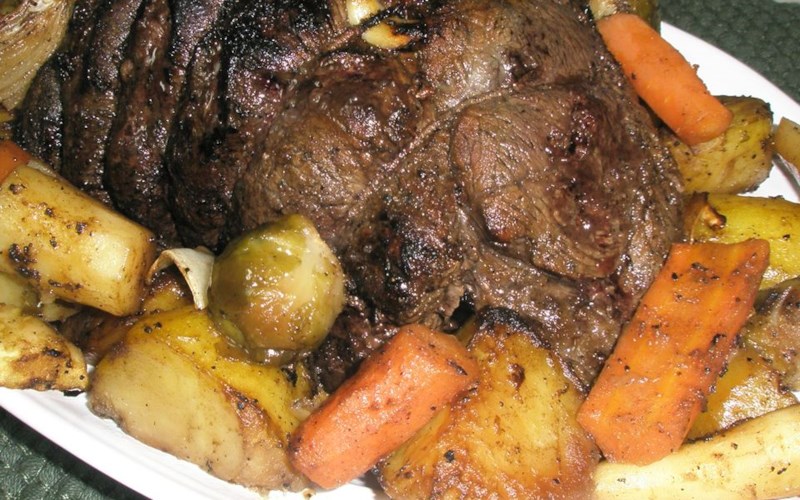 Preparation
05m
Cook Time
40m
Ready In
45m
Servings
6
Calories
299
Ingredients
3 pounds beef sirloin tip roast
4 cloves garlic, peeled and halved
1 teaspoon coarsely ground black pepper
Steps
1Preheat oven to 400 degrees F (200 degrees C). Secure roast with cooking twine.
2Make 8 (1/2 inch) slits around the roast, and insert 1/2 garlic clove into each slit. Sprinkle with fresh ground pepper. Place on a rack in roasting pan.
3Roast in preheated oven for 20 minutes. Reduce heat to 325 degrees F, and insert meat thermometer into roast. Continue cooking about 1 hour, or to desired doneness; remove from oven. Loosely cover with foil, and let roast stand 15 minutes before slicing.
4To serve, slice thinly against the grain, and use pan drippings for gravy.
Similar Recipes Catherine's Sirloin Tip Roast