Best Tuna Casserole
Hi Mom, welcome to our recipe website. Our recipe this time is Best Tuna Casserole, hopefully our recipe can inspire cuisine for your family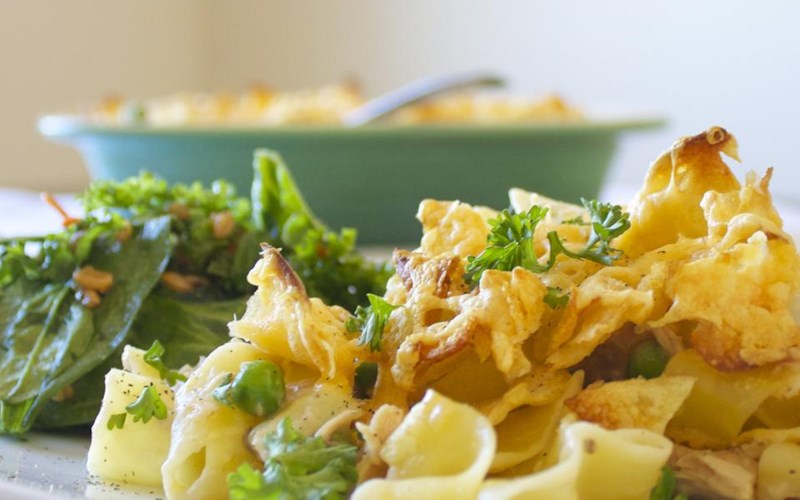 Preparation
15m
Cook Time
20m
Ready In
35m
Servings
6
Calories
595
Ingredients
1 (12 ounce) package egg noodles
1/4 cup chopped onion
2 cups shredded Cheddar cheese
1 cup frozen green peas
2 (5 ounce) cans tuna, drained
2 (10.75 ounce) cans condensed cream of mushroom soup
1/2 (4.5 ounce) can sliced mushrooms
1 cup crushed potato chips
Steps
1Bring a large pot of lightly salted water to a boil. Cook pasta in boiling water for 8 to 10 minutes, or until al dente; drain.
2Preheat oven to 425 degrees F (220 degrees C).
3In a large bowl, thoroughly mix noodles, onion, 1 cup cheese, peas, tuna, soup and mushrooms. Transfer to a 9x13 inch baking dish, and top with potato chip crumbs and remaining 1 cup cheese.
4Bake for 15 to 20 minutes in the preheated oven, or until cheese is bubbly.
Similar Recipes Best Tuna Casserole