April Fool's Grilled Cheese Sandwich
Hi Mom, welcome to our recipe website. Our recipe this time is April Fool's Grilled Cheese Sandwich, hopefully our recipe can inspire cuisine for your family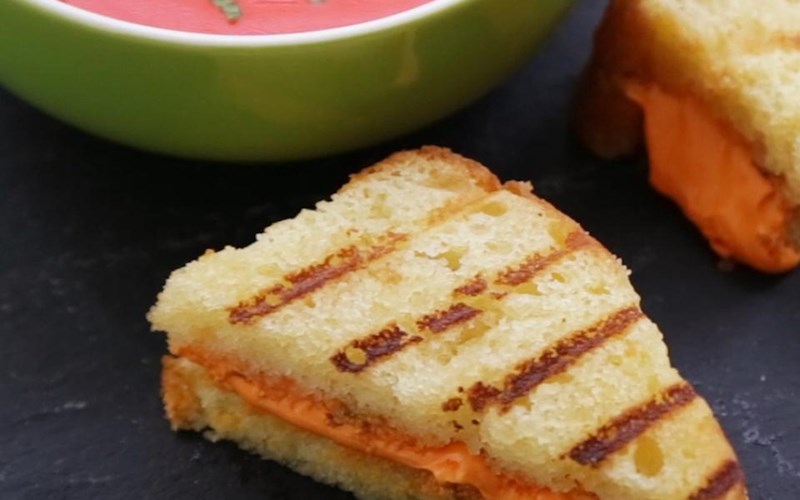 Preparation
15m
Cook Time
10m
Ready In
35m
Servings
6
Calories
497
Ingredients
1 pound cake, cut into 1/2-inch slices
6 tablespoons butter, softened
1 cup white frosting
1/2 teaspoon yellow food coloring, or as needed
1/8 teaspoon red food coloring, or as needed
Steps
1Spread butter on both sides of each pound cake slice.
2Heat a griddle over medium heat. Cook cakes slices on hot griddle, turning once, until golden brown on each side, 3 to 5 minutes. Transfer cake slices to a wire rack to cool completely.
3Stir frosting, yellow food coloring, and red food coloring together in a bowl until frosting is the color of American cheese.
4Spread frosting on 1 side of half of the pound cake slices and top with another slice of pound cake.
Similar Recipes April Fool's Grilled Cheese Sandwich