Aaron's Amazing Simple Beans
Hi Mom, welcome to our recipe website. Our recipe this time is Aaron's Amazing Simple Beans, hopefully our recipe can inspire cuisine for your family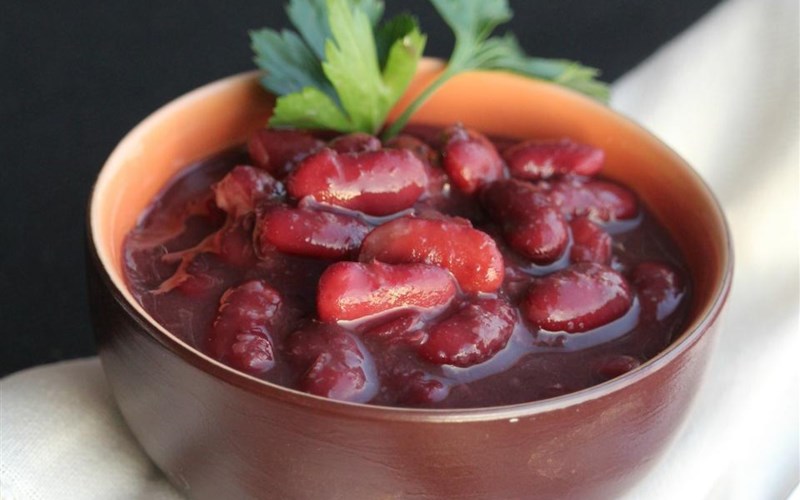 Preparation
10m
Cook Time
2h 00m
Ready In
10h 10m
Servings
6
Calories
278
Ingredients
1 pound dried red kidney beans, rinsed
2 quarts water
1 Moroccan-style preserved lemon, or to taste
1 tablespoon white sugar
1 tablespoon freshly ground black pepper
1 small red chile pepper, halved lengthwise
1 bay leaf
1 teaspoon garlic powder
1 teaspoon anise seed
Steps
1Place kidney beans into a large container and cover with about 1 quart water; let stand 8 hours to overnight. Drain.
2Combine beans, 1 quart water, preserved lemon, sugar, black pepper, red chile pepper, bay leaf, garlic powder, and anise seed in a stockpot; bring to a boil. Reduce heat to low, cover stockpot, and simmer for 1 hour.
3Remove lemon, bay leaf, and red chile pepper from bean mixture. Mash about 10% of the beans against the sides of the stockpot using the back of a spoon. Cover stockpot and simmer for 45 minutes more.
4Remove cover from stockpot and simmer beans until beans are thickened and water is evaporated, about 15 minutes more.
Similar Recipes Aaron's Amazing Simple Beans